Bouquet of Flowers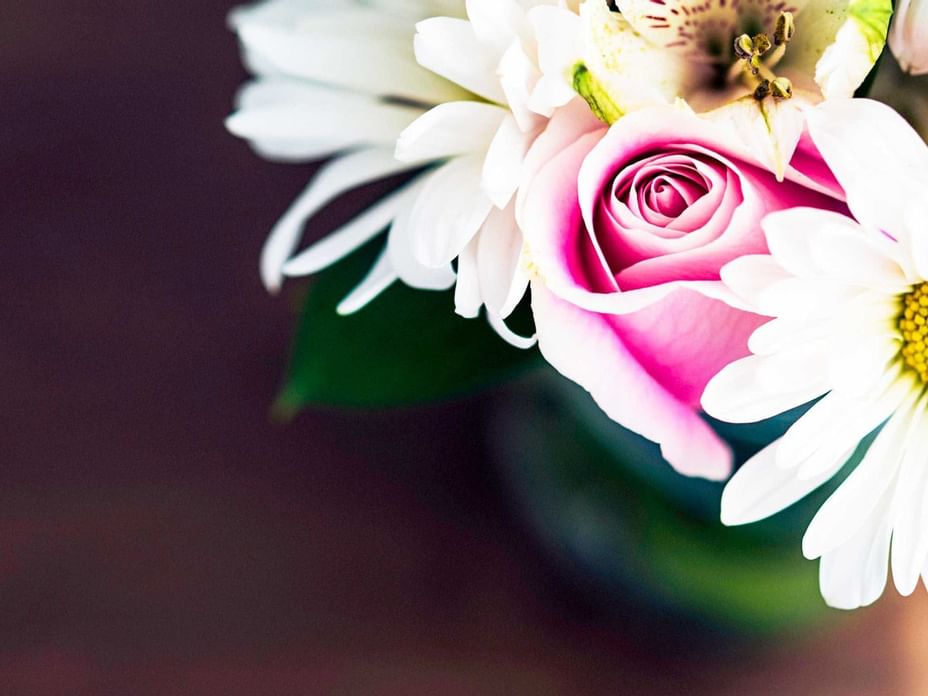 Add a beautiful bouquet of flowers to any guest room for $50+tax.
Have a Flower preference? Let us know! If it is in season, we will do our best to arrange it for you.
This service must be arranged with hotel a minimum of 24 hours prior to arrival.